Images 1.1 J11—001
Journey 1.1
~ Booklet Caiga en el Taxi
by Aída Herrera Peña and
Paula Ariza
2020 (2014)
Caiga en el Taxi
was a social design project developed in 2014 by five industrial designers. Concerned on the labor conditions and the conflicts between legal and illegal structures of the public taxi transportation system at the International Airport El Dorado in Bogotá, Colombia, and with the purpose of generating behaviors and reflections that contribute to the enhancement of such a context, they designed a communication strategy by means of performance and embodied experiences, to impact the collective imaginaries of passers by, taxi drivers, among others making visible the dinamics of such a territory.
The booklet
Caiga en el Taxi
was designed in 2020 to provide a tool to bring awareness and reflections upon how design practices could intervene in social relations and societal forms of association, by the comprehension and reconstruction of the mentioned project, exploring it through five phases of the design process: Context, Research, Definition, Ideation & prototyping, and Implementation.
- Ask for a
free
copy of the booklet to
hi@aidaherrerape.com
Images 1.3
J13—001

J13—002
Journey 1.3
~ On Performativity and Design
ON PERFORMATIVITY AND DESIGN Author: Aída Herrera
MSc. Design Reserach program conducted by Anhalt University of Applied Sciences and Bauhaus Dessau Foundation in cooperation with Humboldt Universität zu Berlin.
by Aída Herrera Peña
2020
This Master Thesis is based on the author's body knowledge, concerns, curiosities, and experiences. She consider it to be an experiential research that entails a dynamic and unfinished process but which reveals what was possible during the four-month period of its development.
Exploring how performativity contributes and enhances design research practices, this research outlines through a historical overview the transition of design domains from technological to social innovation, emphasizing changes in design ways of doing and knowing. Its framework delves first into a shift of perspective manifested in Western design cultures during the 1960s and 1970s, and follows a dialog between epistemologies of the North and current epistemologies of the South (Colombia) with the purpose of unveiling three major ideas. Initially as a way of reflecting on the socio-environmental consequences revealed from such historical context, then, as the basis for Western design cultures to acknowledge the diversity of contexts in which design practice takes place, and finally to postulate the making of a plural world beyond the dominant modern and capitalist way of life and dualistic way of knowing.
Having explored the above, and as a proposal for non-dualist and non-traditional design practices, which focus on contextual and experiential knowledge, this research continues its journey to ground performativity within design practices through a theoretical analysis of performative and design ways-of-doing and knowing. It includes a deep exploration at a social level of the terms 'performance', 'performative', and 'performativity'; which are intrinsically related to the concept of 'tacit knowledge'. With all the previous in mind, the author provide a discussion and conclusion that seeks to: open up possibilities for designers to delve into social realities [activity] in a non-dualistic way, recognize social concerns at local and global levels, and finally, embody an event, an action, or a behavior through body language and embodied knowledge.
Keywords: Performance, performative, performativity, tacit knowledge, body language, context, Global South, design research, industrial design, social innovation, design
Images 2.0
J20—001 J20—002
Notes

1 The body movements performed by the audience are based on "inteviews, reports, and video footage of working conditions at assembly lines of smartphones in Asia, 2019" (Vivien Tauchmann)

Journey 2.0
~ Checking/Browsing

by Aída Herrera Peña and Vivien Tauchmann
2020

Checking/Browsing was an colllaborative project were Aída's participation was presented through the design of an embodied experience that invited the audicence to delve into the act of reading theoretical content by specific set of body movements (1). By opening the PDF file 'Browsing' in their smartphones, the audience was guided to connect with two social realities: those working to produce the smartphones, and those consuming such a product. The experience sought to convey a message while triggering the audience to reflect about the command of social and economic models of life.
Images 2.1
J21—001
J21—002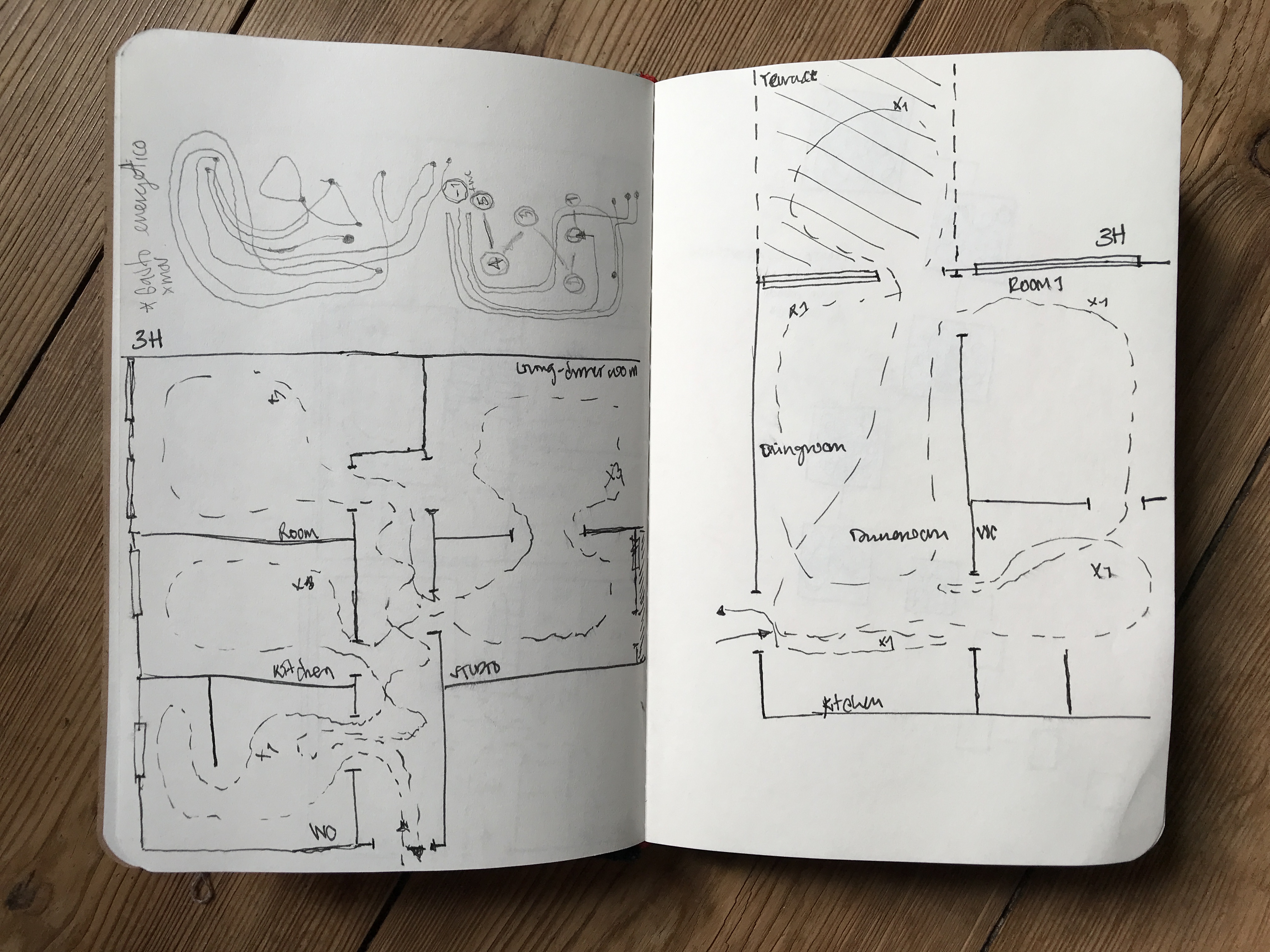 J21—003
Notes
1 This project is d

eveloped within the framework of Forecast Sixth Edition – Skills e.V. mentored by Mathilde Monnier

.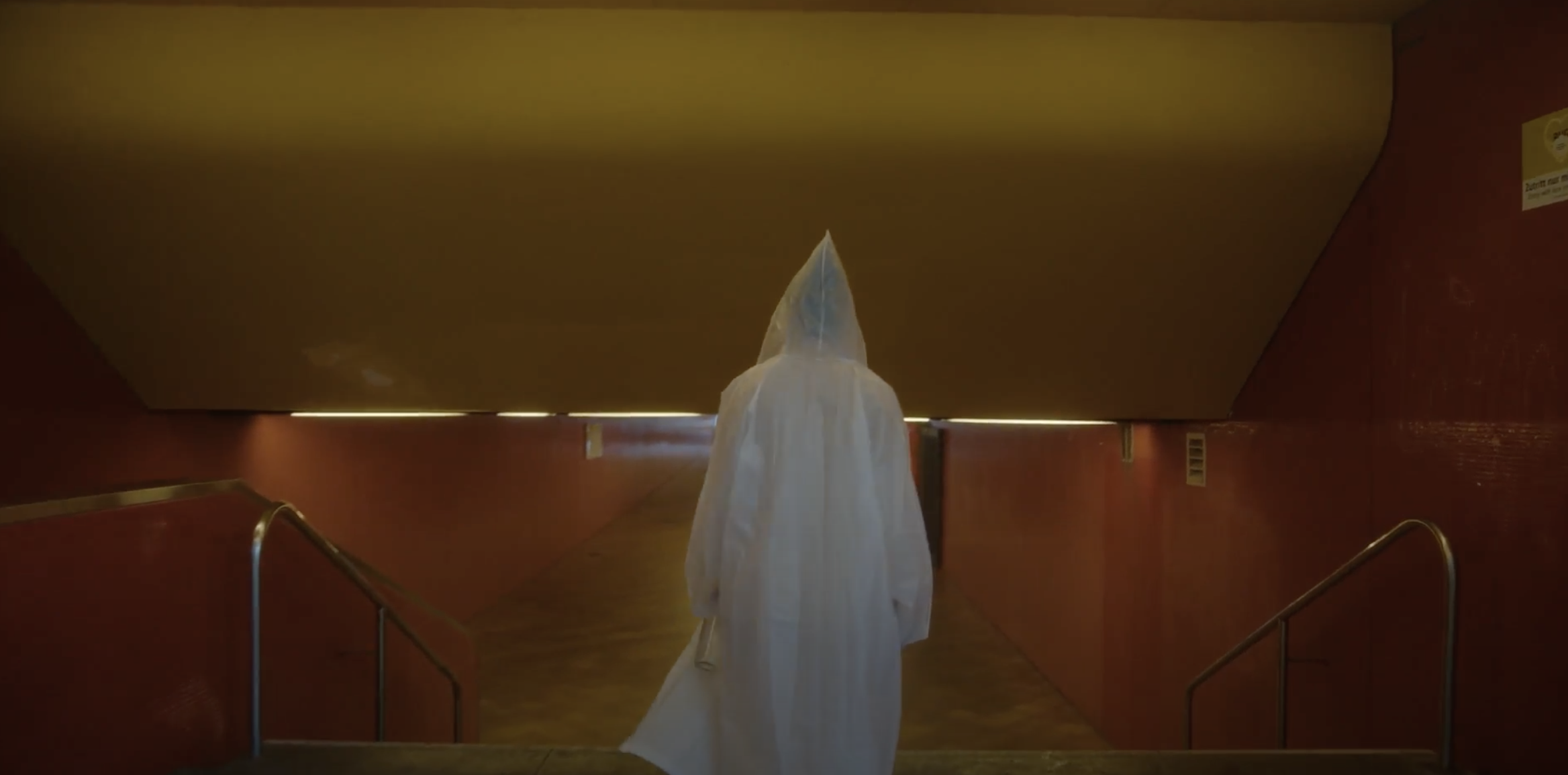 J21—004
J21—005
J21—006
J21—007
J21—008
Journey 2.1
~ Gestures of Domestic Memories: a performative way-of-knowing
by Aída Herrera Peña,
2021, DE
(in progress)
The human body seen as active material in constant transformation and the tool to perform ordinary tasks in ordinary circumstances for making a living, such as to care and maintain up to a certain standard other's private living spaces, is the point of departure to explore domestic work in Berlin, where a migrant body of work find a way to alleviate the struggles of life.
Nowadays, household services are an inevitable source of profit for enterprises and a practice for many humans when starting to make a living in foreign territories. As bodies in transition in their way of being, and in-between radically different worlds; coming from the Southern to the Northern hemisphere, they have found a source of income in the commonality of the human being in Western contexts, the domestic life.
Between the private and public constellations, this project explores the reality of domestic work through body gestures, intuition, and tacit and embodied knowledge, attempting to critically reflect on the performance of our domestic way of living at a socio-cultural and political level.
See more